Littlehampton Welding's factory is now filled with the plunging lines of the stainless steel screens of the new London Bridge Staircase, due to be craned into place on the weekend of 13th and 14th of February (delay on previously programmed date of 24th January), after the final flight of stairs is installed this coming Sunday 17th January. An intricately detailed project like this requires a combination of advanced technical expertise, combined with artisan craftsmanship.
We chose Littlehampton Welding who are famous for this combination of excellence and their team have delivered an exceptionally beautiful standard of workmanship that exceeded even our highest expectations.
All credit also to Alex Whitcroft, director, bere:architects for meticulously negotiating the project through the final detailing and into fabrication.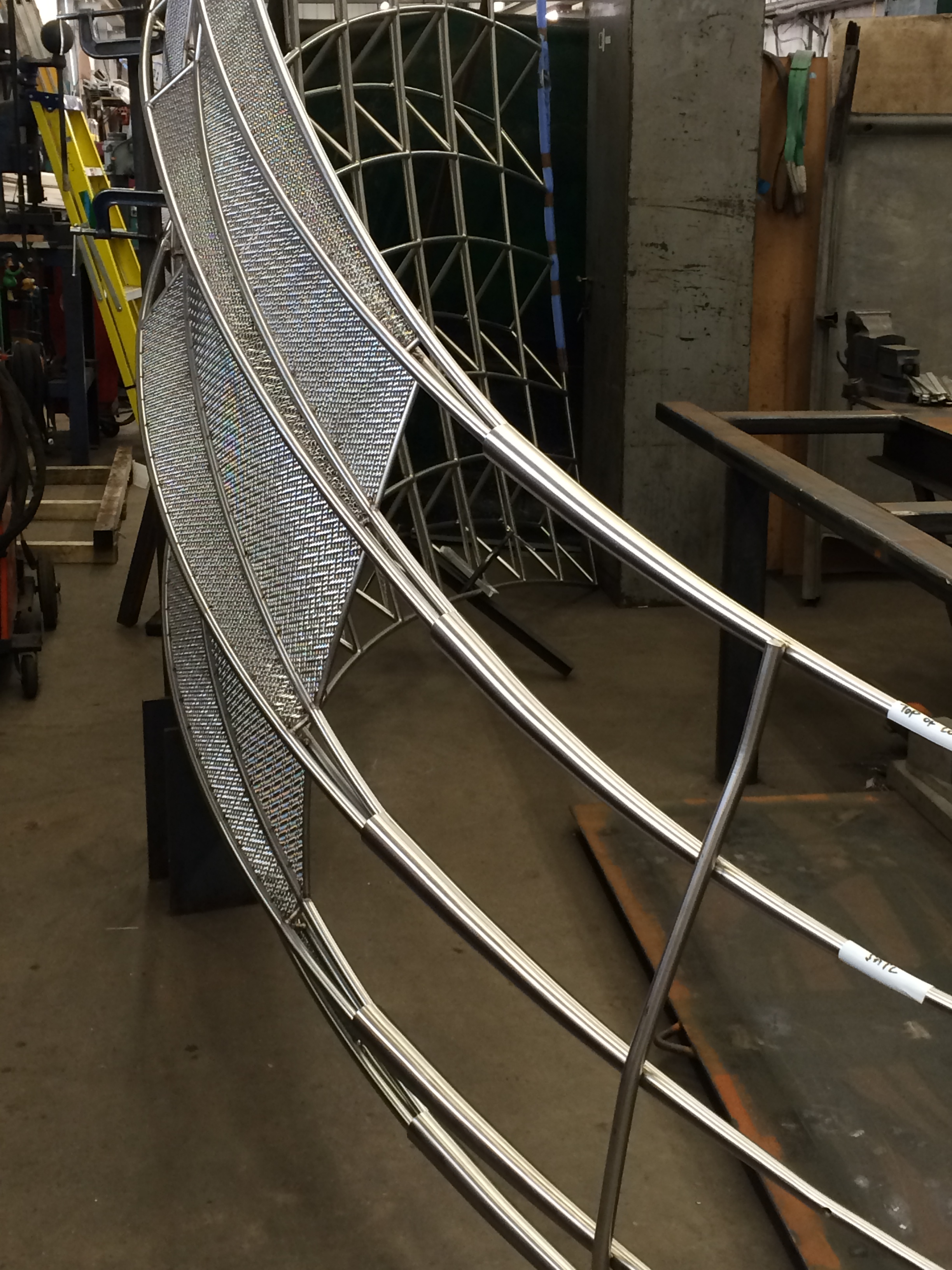 London Bridge Stair Screen detail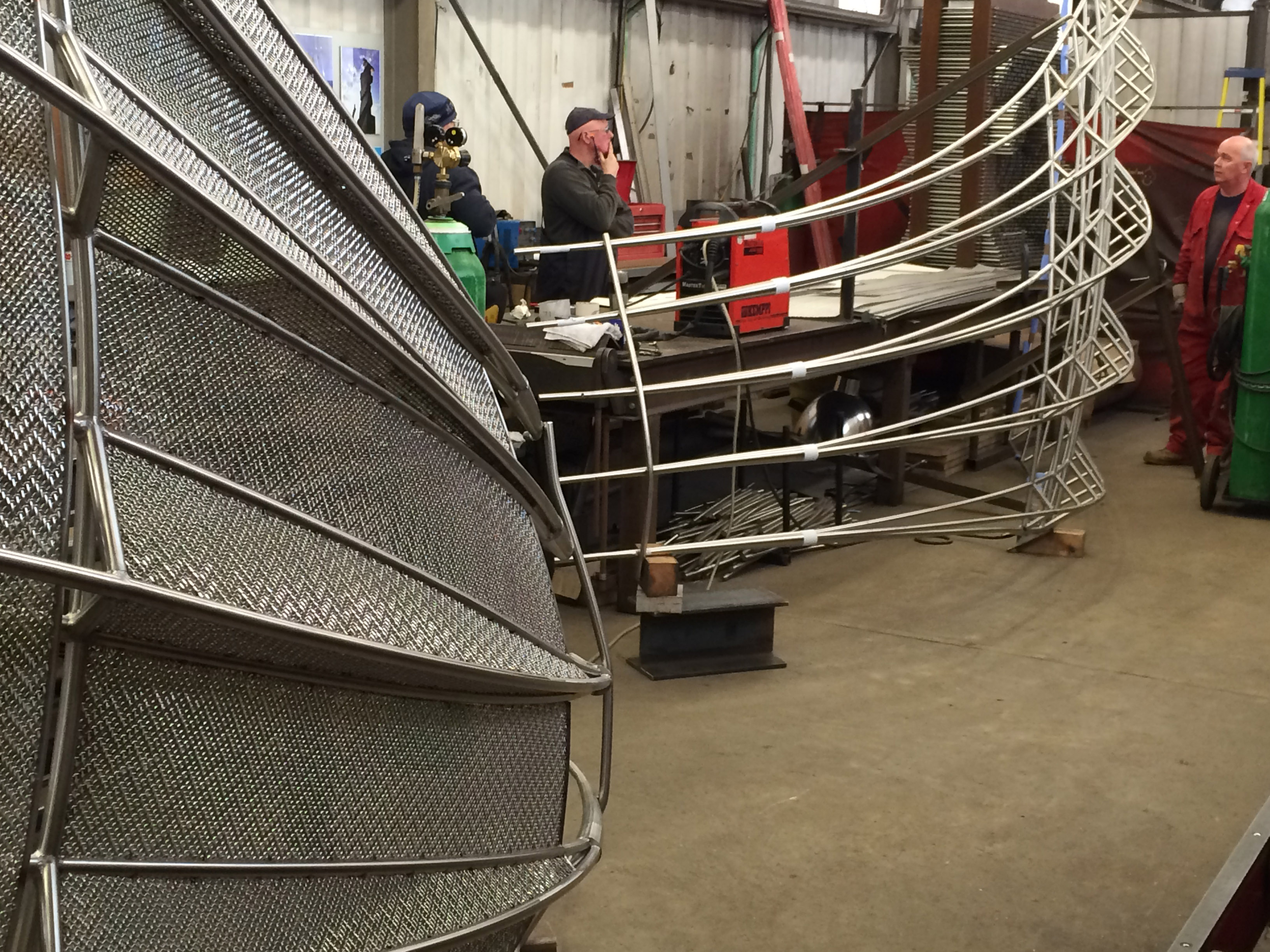 London Bridge Stair Screen in fabrication workshop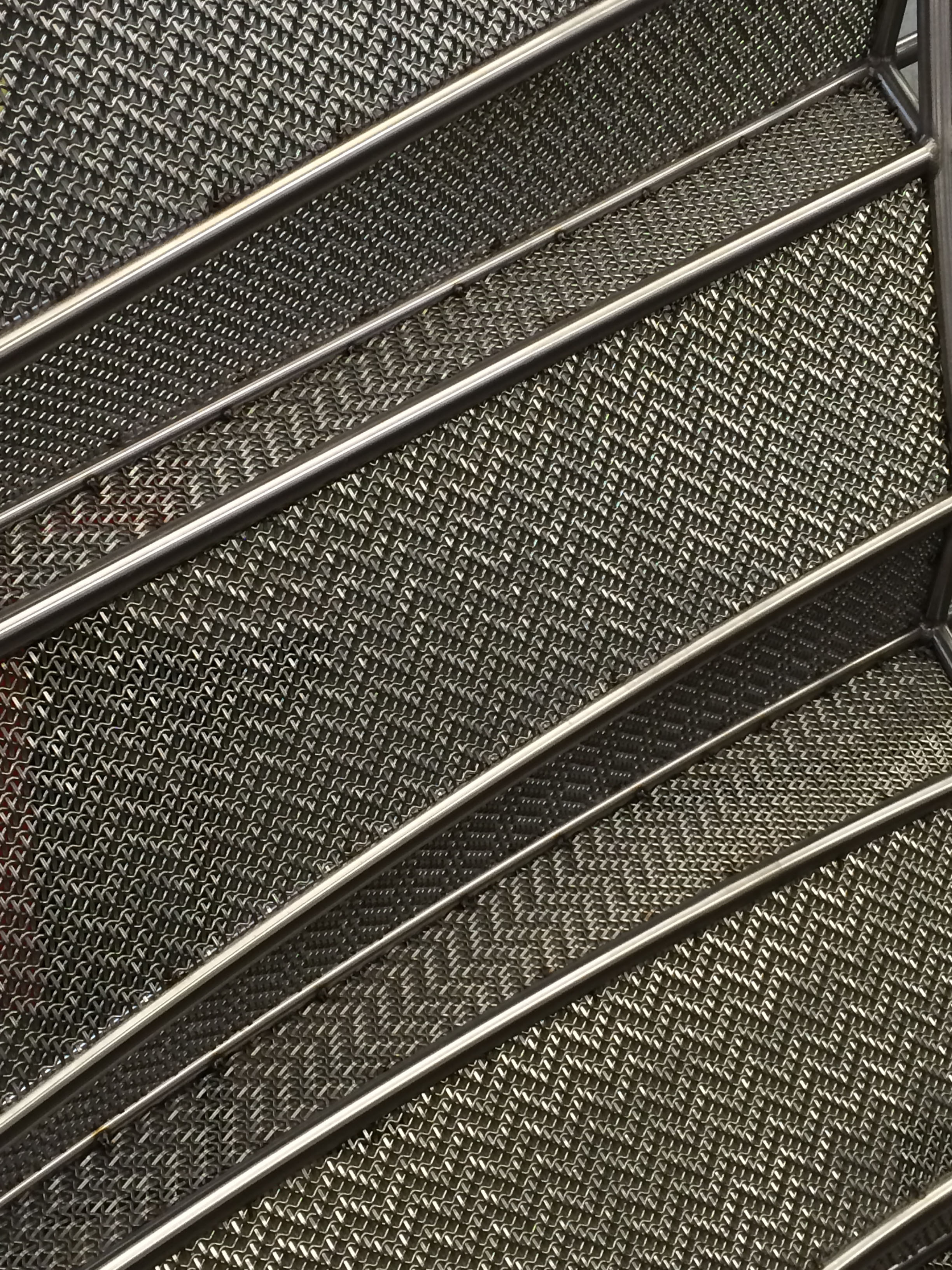 London Bridge Stair Screen Mesh detail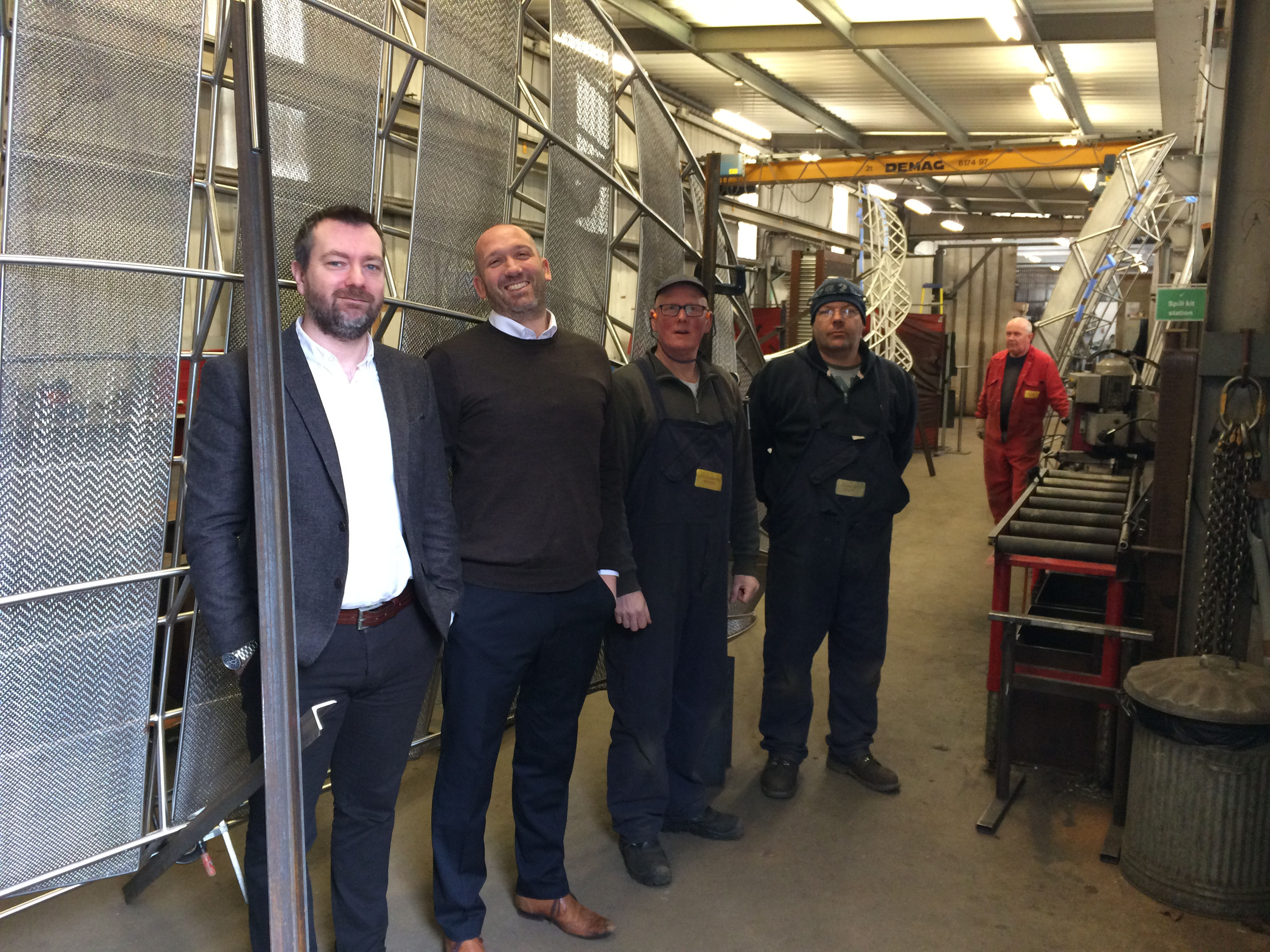 Key members of the Littlehampton Welding team, from left: Martin Norrell (3d CAD Design Engineer), Neil Fry (Managing Director)